NANCY MORROW, TEN OAKS GALLERY * MARCH 27, 2021

Whether you are a first-time home buyer or you could process escrow paperwork with your eyes closed, unpacking and decorating your new home is both challenging and exciting. Where to put the furniture... where to hang the art... so many decisions.

A new start is often the change we need. But now you find yourself with open wall space - so where do you go? A new home presents challenges of needing to reach out to businesses you may not know about, and that includes art galleries. What if you have never been to an art gallery before?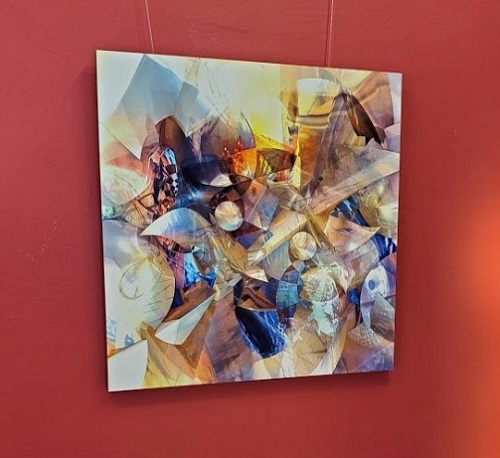 Instead of assuming you'll grab something next time you are at a chain store or you'll order online from one of the biggest names in the world, consider visiting an art gallery. You will find all price points, and you'll be supporting local artists! You may find that perfect piece of art that expresses your personality and being an original rather than mass marketed, you will connect with it even more. And the best thing about original art? It's an investment that grows in time.

Ten Oaks Gallery is one of several galleries in Yamhill County where you can shop for art in a variety of mediums. Owners Dan and Nancy Morrow welcome you upon arrival and make you feel at home. As you browse the 2-story Craftsman house, you will see works from over 35 artists and in mediums such as Abstracts, Mixed Media, Ceramics, Woodwork and more.

As you browse, you find several pieces you connect with and love. But you only came in for the one wall space! Picture your home... what about the kitchen? That's a room that is often overlooked. Or a bedroom or bathroom. What about that home office area you find yourself spending more time in these days? And don't forget the stairwell if you have a multi-level home.

Dan or Nancy will answer questions, share information about the artist, and work with you to find your perfect piece.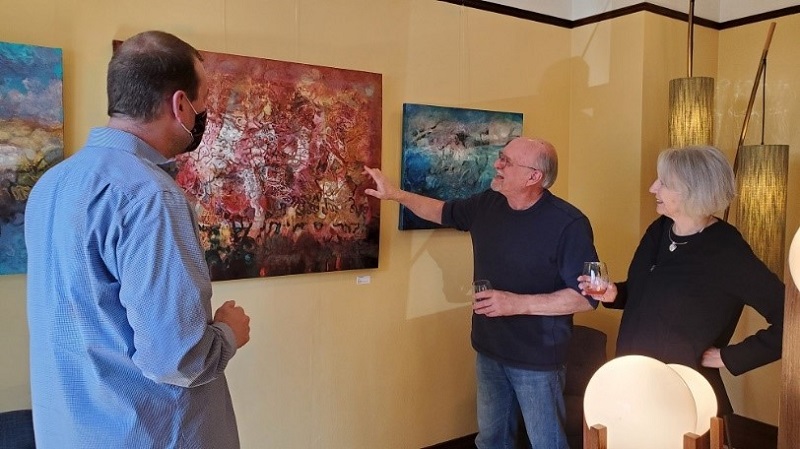 Art can bring the interior of your home to life. It shows someone lives there and gives an insight to the personality of that person. Real estate agents often say art helps sell a home when it's time to sell.

An experienced homeowner may say "I love this piece, but I have so much art as it is". Have you considered decreasing the space between the pieces to allow for a new piece to come in? Or maybe seasonal art works for you to swap out and keep the freshness in a room? Ten Oaks Gallery is a perfect place to see what a home would look like with multiple pieces hung together including art on the stairwell.

And then there are the spouses or partners who disagree on the art. One likes one piece that seems the opposite of the piece the other loves. What to do? Try to compromise, but also don't view art buying as a competition. Art should challenge and inspire, and it will often help you grow. And when you outgrow a piece from 10 years earlier, sell, donate or gift it and free up a space for your new taste in art.

The bottom line is buy what you love.