NANCY MORROW, TEN OAKS GALLERY * SEPTEMBER 3, 2021

Finding your palette in Oregon wine country

Greens... oranges... yellows... you must be in the heart of Oregon's wine country experiencing harvest around McMinnville, Oregon. Or are you?

Perhaps you are falling in love with McMinnville's art scene also located in the heart of Oregon wine country. Many local artists capture the majesty of the vineyards in their art whether it be watercolor or oil or mixed media. So where can you discover these masterpieces?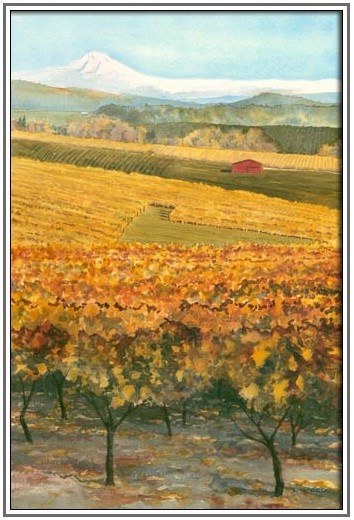 Take a walking tour along our beautiful historic 3rd Street and enjoy art galleries and wine tasting. this itinerary is going to provide you many opportunities.
Stroll Through Art & Wine
As you arrive in town, be sure to make your first stop at Ten Oaks Gallery to kick off your adventure while catching your breath from travel. You will be greeted with a splash of Bjornson Vineyard's sparkling Rosé of Pinot Noir bubbles to enjoy as you browse. Located approximately 5 blocks off 3rd Street and across from Linfield University, the gallery is located in an historic 1908 Craftsman home with two floors of art from 35 artists.

Next, head to your home-away-from-home lodging at the lovely Douglas On Third. If you are arriving on a Friday evening, you'll enjoy their complimentary wine tasting. Is it the 3rd Friday of the month? Enjoy McMinnville's 3rd on 3rd from 4:30 pm until 8 pm to meet local artists, taste through wine, dine, and enjoy Historic Downtown McMinnville. Purchase a 2-bottle Event Wine Bag for just $5 or make a donation (suggested $5 per person) to benefit arts education in Yamhill County.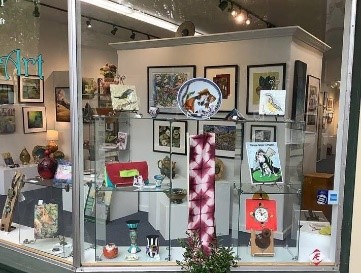 After a good night's sleep, you are ready to explore Brunch at the quaint Crescent Café where you can have a fresh-squeezed Blood Orange mimosa is a must. Keep an eye out for McMinnville's public art along the way including local favorite Ben Franklin! First up, Currents Gallery and right next door is R. Stuart & Company Wine Bar. Currents Gallery is owned and operated by a small partnership of local artists and represents more than 70 additional artists with shows changing monthly. The variety and high quality of the art brings visitors back to visit whenever they are in wine country. R. Stuart is the perfect break to enjoy a taste of Big Fire Pinot Noir or Love, Oregon Chardonnay before continuing on.

A couple blocks away is the Marilyn Affolter Fine Art Gallery where you will explore fine art photography and a beautiful curated collection of art by some of Oregon's most talented artists. Lunch at Hotel Oregon McMenamins not only feeds your body but feeds your soul with the wonderful art throughout the building.

Cross the street to visit John Stromme Art Gallery and chat with John about his wide variety of styles. If John isn't there, look for him downstairs at Pinot Vista Tasting Room where he may be visiting with good friend and Pinot Vista owner Rich Washburn.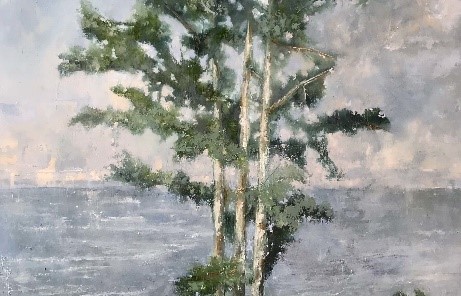 Wrap your day at Left By West where art, clothing and curated goods are combined for your enjoyment. Artist Zach Hixson and his wife Meg have created a lovely shop to browse. Head back to your room to freshen up before enjoying a delicious meal at Thai Country, Bistro Maison, or Two Dogs Taphouse.

It's your final day to pack in the fun before heading back home. Breakfast at local favorite Community Plate finds you meeting new friends and visiting locals via their communal tables. Then stroll down to Willamette Valley Vineyards' tasting room where a rotating guest artist will have art on display. Lovely wine to sip on as you browse the collection of art on the walls.

As you head back home, you already start planning for your return, knowing new art will be delivered to the galleries and new vintages will be in the tasting rooms. Unlock your senses through art and wine in McMinnville.