NANCY MORROW, TEN OAKS GALLERY * MAY 9, 2023

We Are Changing Locations and Upgrading the Ways We Showcase Our Artists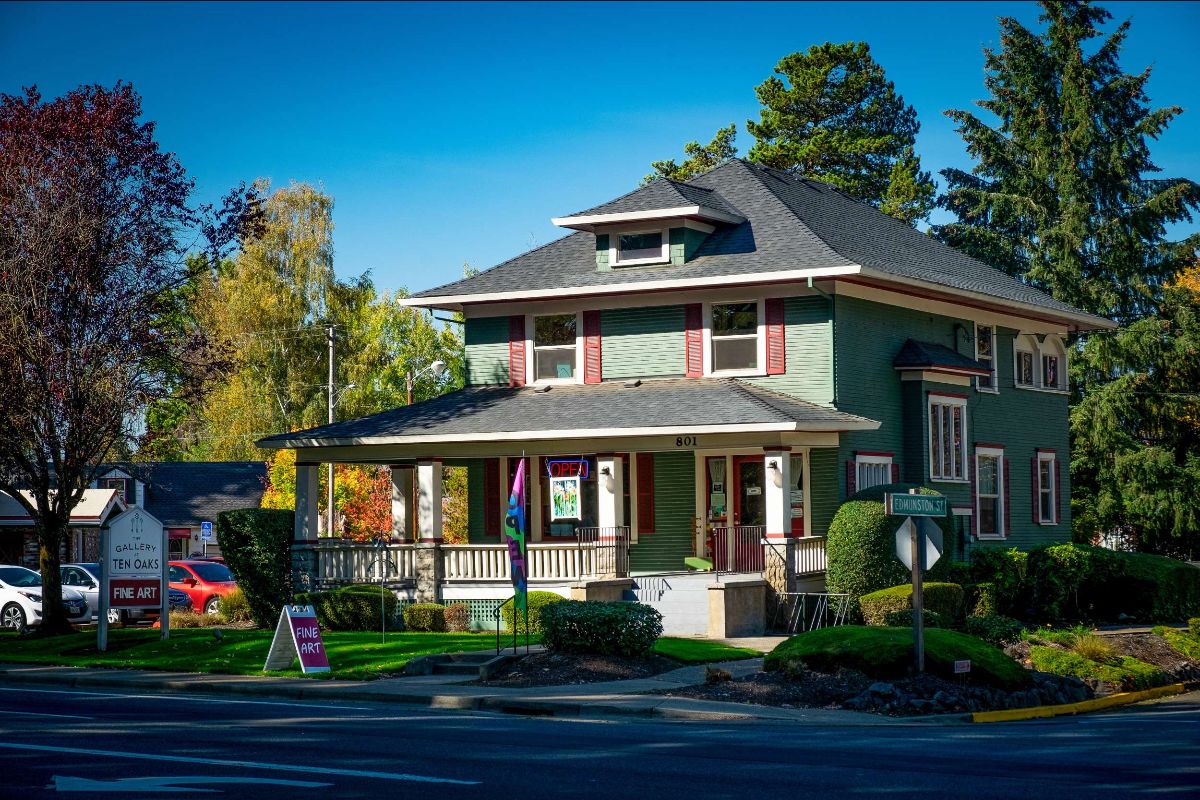 Dear Art Lovers,
We are thrilled to announce exciting - though possibly surprising - changes for our gallery.

The art world is moving...and so are we! What does this mean for the Gallery?

Over the past several years, we have been watching the changes occur, and proactively making our own changes. You may have noticed we've been working more closely than ever with Björnson Vineyard to showcase the work of our talented artists. The sensory experiences of wine and art make a perfect pair. Featuring curated art from our gallery on the walls of the tasting room not only adds beauty and ambiance - it also significantly increases exposure for our artists.

Visitors from all over the world visit the Willamette Valley, many of whom have been eager to take a piece of Oregon home with them in the shape of original fine art from our incredible artists. The positive effects of this collaboration have happened over a timeframe that has seen our world shift in unimaginable ways.

We've also expanded our digital presence over the past few years, more broadly across the US than ever before, increasing national exposure for our talented artists to a level we hadn't seen to date. There is a special sense of pride we feel for our artists and local community when we're packing up a piece of incredible Pacific Northwest art to send to far-away states!

Meanwhile, foot traffic to our gallery has slowed significantly since pre-pandemic, which simply does not do our artists justice. We do not want our artists' gorgeous pieces to hang on walls, singing to empty rooms, when we have proven methods of maximizing the broader exposure their work deserves.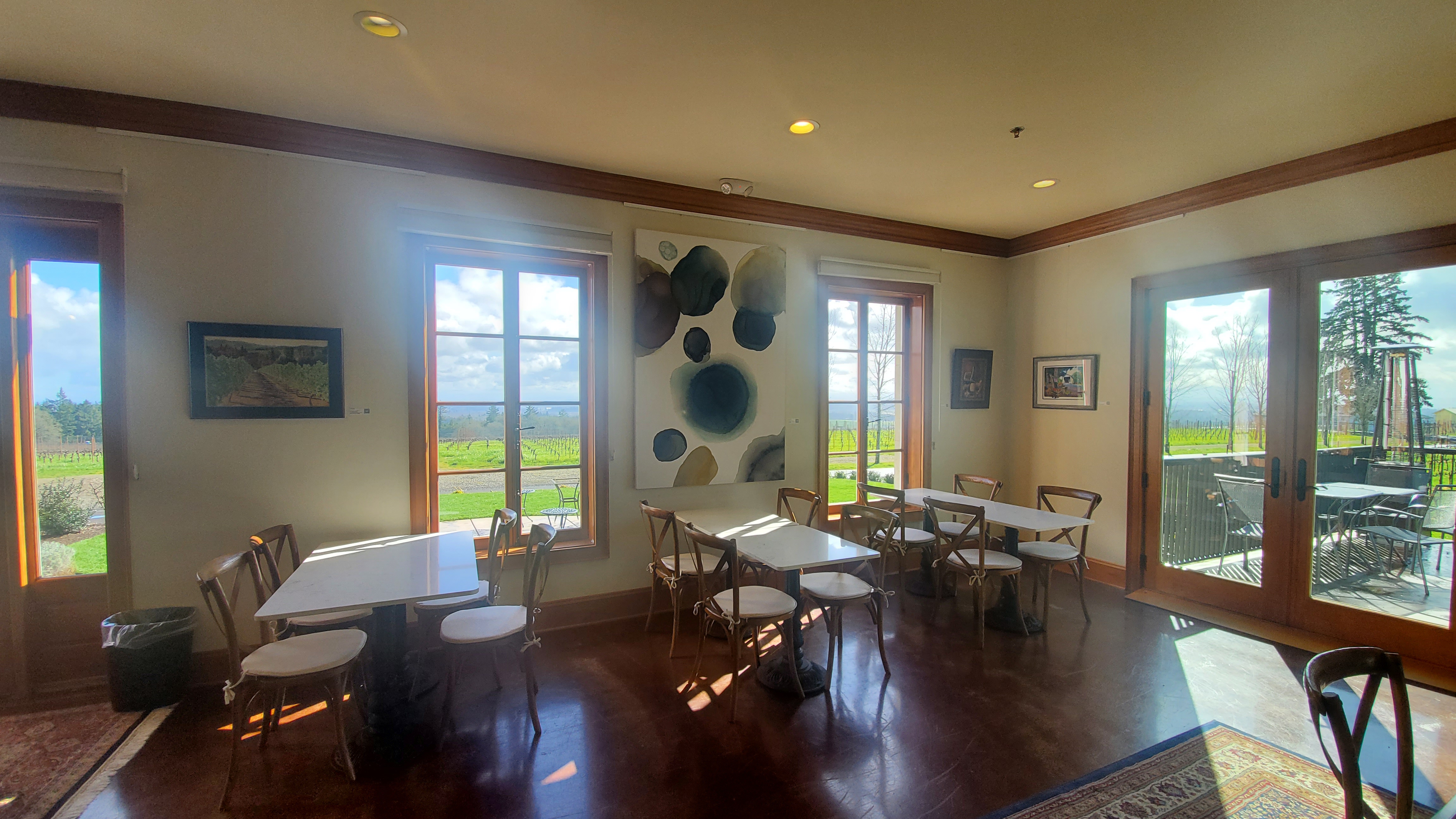 In a nutshell: we're moving!
Our Final 2nd Saturday Event (May 13th, 2023, 11am-4pm, more details below) will be the final day our current gallery is open on a specific schedule. We will still be offering private art viewings and events thereafter, until we have secured a tenant to lease our beautiful, historic building on SW Baker Street.

While this may seem sudden, we've put a tremendous amount of thought into this very difficult decision. We know it is the right move forward for our gallery, in order to focus our complete attention towards expanding exposure for our artists via offsite art curation and online.

As you know, we are passionate about supporting our artists, and we believe our new gallery model allows us to continue doing that! We feel this new approach will expand our abilities to create unique and immersive experiences that combine the beauty of art with the tranquil settings and awe-inspiring views throughout the Willamette Valley. We already have an additional new offsite venue partner secured and look forward to sharing that information with you in the coming weeks as they unveil the art collection.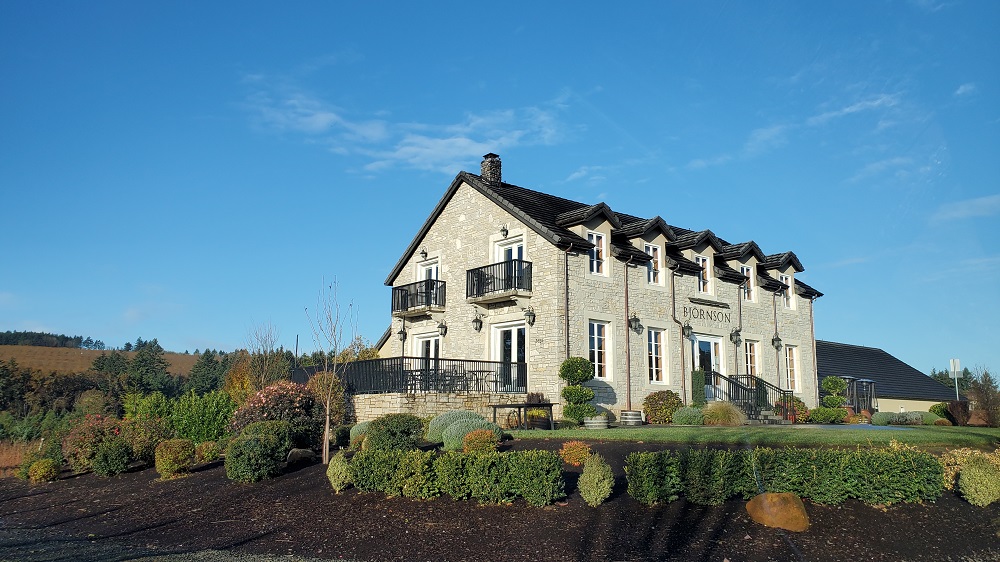 In addition to showcasing our artists' work, we will also be expanding events and exhibitions at these offsite venues. These events will provide you with the opportunity to meet the artists, learn more about their creative processes, enjoy beautiful new venues across the Willamette Valley, and of course, try some of the best wines in the region! All while we continue to attract new audiences of art lovers and art seekers online, further putting our new(ish) website to work, with art available for viewing and purchase 24/7 from anywhere in the world.

We understand that some of you may have questions about this transition, and we encourage you to reach out to us. We are excited to embark on this new journey with you, and we hope you join us.

Thank you for your ongoing support of our gallery and artists. We hope to see you soon!
Yours In Art,
Dan & Nancy Morrow