NANCY MORROW, TEN OAKS GALLERY * OCTOBER 1, 2021

Enjoy Fall Colors With a Driving Art Tour of the Willamette Valley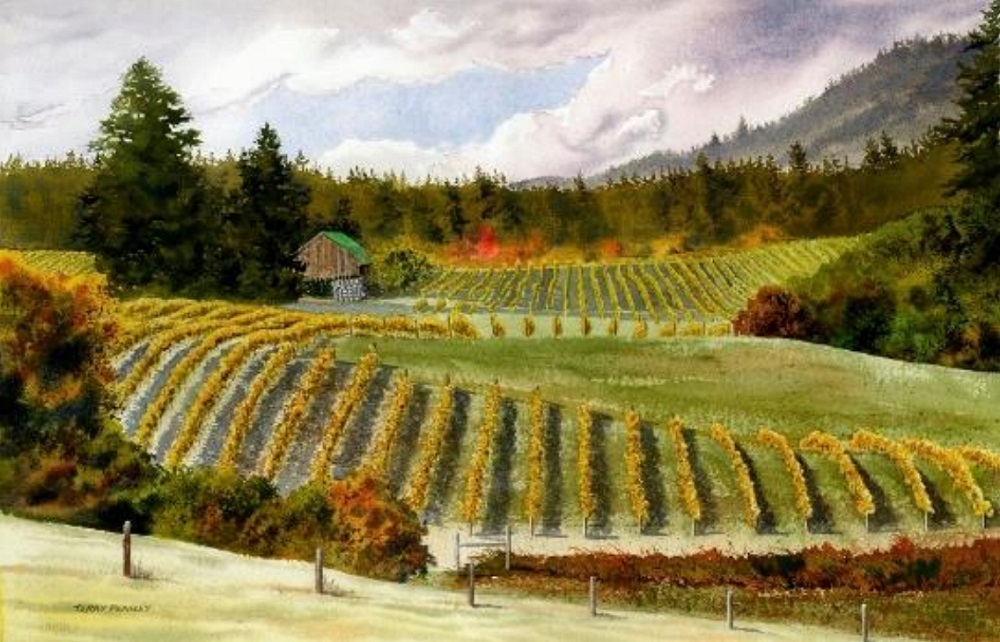 The weather is beginning to chill, as the nights grow longer and the days grow shorter. Oregon in the fall is a sight to behold, an excellent turning-of-the-seasons excuse for a road trip to wine country. The gorgeous colors in the rolling hills of the Willamette Valley change by day, making the adventure as much about the journey's beautiful scenic drive as it is about the destination. The good news is, rain or shine, the Valley is alive with galleries filled with original works of art. Plus, with hundreds of wineries in the Willamette Valley - nearly 700, to be exact - your driving art tour gives you plenty of options along the way for a refreshing tipple and a bite. Enjoy the Pinot noir we're famous for, then - off to your next destination! Take a driving tour around Yamhill County and enjoy art galleries and wine tasting. A getaway for the senses!
Drive Through Art & Wine
As you arrive in Yamhill County, kick off your visit at Trisaetum Winery and Art Gallery in the lovely Ribbon Ridge AVA. Artist and winemaker James Frey offers visitors a beautiful combination of art and wine in the tasting room.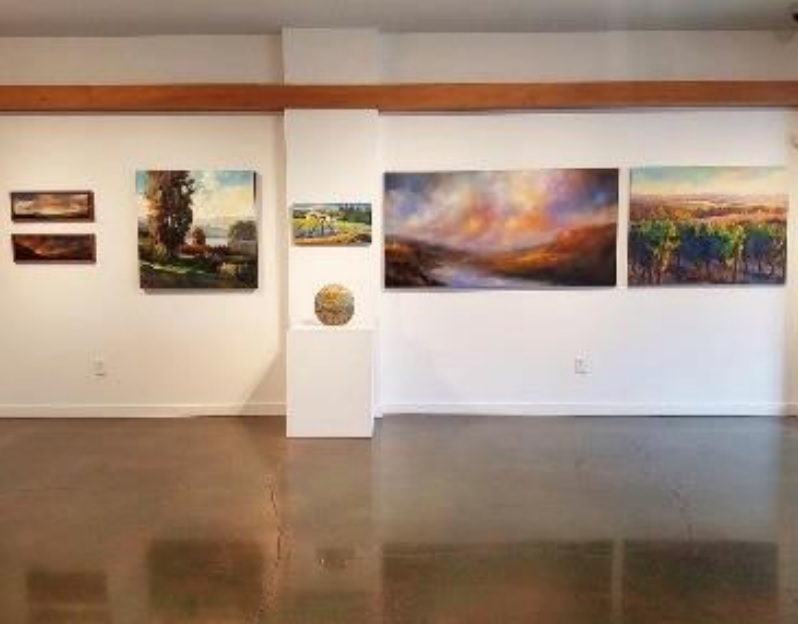 Head into Newberg to visit at ART Elements where the gallery's vast range of artwork originates from one common theme - the beauty and bounty of Oregon.

Your room is ready so it's time to head to your home-away-from-home for your getaway - Hotel Oregon in the heart of McMinnville's historic downtown. Freshen up before heading to Elena's Wine Bar just a brief walk down the street. Enjoy wine by the glass from several local wineries and pop into RJ Studio in the back of the wine bar. RJ Studio has been a fixture on 3rd Street for decades. Stop in to see RJ's stunning imagery of Willamette Valley wine country. Dinner at Two Dogs Taphouse is a great way to wrap up your first day.

After breakfast at the hotel, jump in your car and head out-of-town a few miles to the Mason-Rivera Sculpture Garden. Home to the artworks of Cristi Mason-Rivera and husband Joe Rivera, the property is a work of art in itself. The 3-acre beautifully landscaped garden serves as the backdrop for Cristi and Joe's welded metal, stone and concrete sculptures.

On your way back into town, pop in to Yamhill Valley Vineyards where you'll enjoy views while tasting through a lovely wine flight of whites or reds.

Grab lunch at local favorite Mezcal Sabores de Mexico. This family-owned restaurant is an active member in our community, and you will have some of the best Mexican food in the area.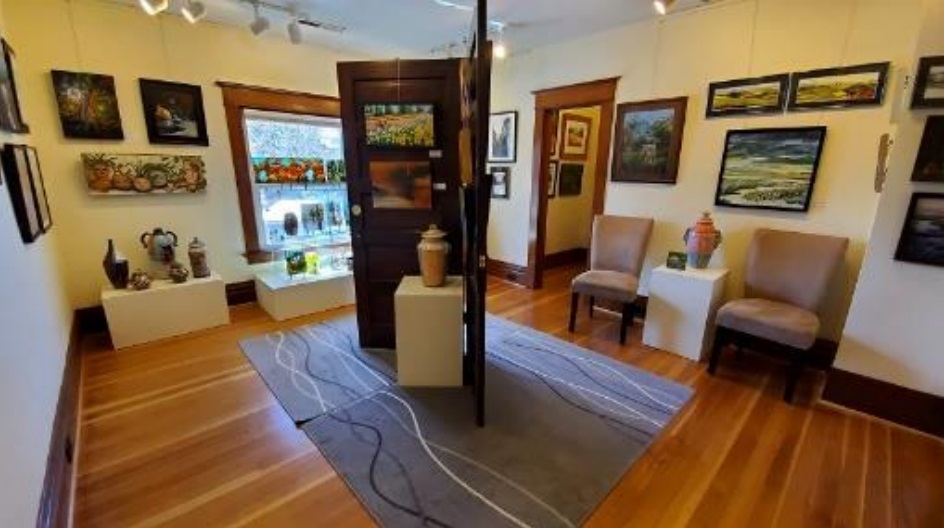 A few blocks from Mezcal, be sure to stop at Ten Oaks Gallery where you will be greeted with a complimentary splash of Bjornson Vineyard's sparkling Rosé of Pinot Noir bubbles to enjoy as you browse. Located across from Linfield University, the gallery is located in an historic 1908 Craftsman home with two floors of art from 35 artists.

Wrap up your day with a visit to our newest gallery The Erin Hanson Gallery in the industrial area in their football field-length building. Erin's studio, walk-in gallery, production facilities and more welcome visitors throughout the year.

A full day finds you winding down with dinner at Nick's Italian Café, next door to your hotel for an easy commute.

It's your final morning so brunch is a must at local favorite Wildwood Café where you'll find eclectic décor and a hearty meal.

As you head back home, you already start planning for your return, knowing new art will be delivered to the galleries and new vintages will be in the tasting rooms. Unlock your senses through art and wine in McMinnville.