For twenty years River Gallery has specialized in Northwest Fine Art to Folk Art. It is home to the famed Wild Women Show each January. New exhibits of 2-D and 3-D art monthly.
We are currently open by appointment only on Fridays and Saturdays. Clients should email us at: rivergalleryart97351@gmail.com

River Gallery is reopening in June, Saturday's only, from 12 - 4pm. Please observe social distancing. Masks required through June.

For sales of work on-line, please call or email the Gallery for purchase and pick up options if you choose not to come in while we are open.

We're glad to be back!
June 2020 Window Artist: Louie Gizyn
I majored in art since Kindergarten, and received my Bachelor of Arts Degree in 1976.
The "Death-Defying" feats of everyday life and its cast of thousands are an inspiration. A fascination with circus entertainers and mime also captures my attention. Mime, like many artforms, presents a visual statement to an audience. Gesticulation and stance tell a story. For me, the human figure is a vehicle of design and of communication. Enjoy!
Louie Gizyn
June 2020
"Flutter Bye," Red, 18"x11"x7" by Louie Gizyn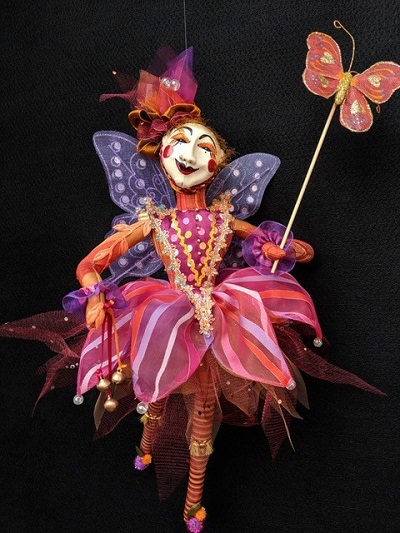 June 2020 Focus Artists - Laurie Chambreau + Dale Bunse
This show speaks to when the eye of the photographer captures the essential moment that light, shadow, eye and movement coalesce into the frame. I have chosen to use Hipstamatics Tintype application in Black and White. The absence of color and a constricted focal point creates a mystery of sorts where the viewer must fill in the rest of the story.
By Laurie Chambreau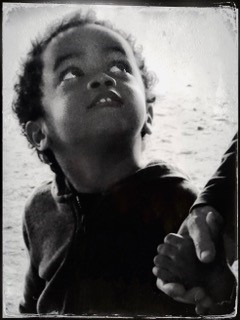 The Art Window Exhibit for March 2020 showcases Dale Bunse
Dale Bunse is also a Partner at River Gallery. Dale is a multi-medium artist; as he paints, draws and is a ceramicist. Dale has based this exhibit on his year of repair, rehabilitation, rest and recovery. The show will contain source works small to large with ideas on paper, canvas and clay.
By Dale Bunse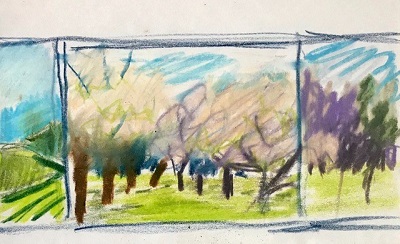 184 S Main St, Independence, OR 97351
503-838-6171
rivergallery97351@gmail.com
rivergalleryart.com
Re-opening in June, Saturdays only, 12pm - 4pm