For twenty years River Gallery has specialized in Northwest Fine Art to Folk Art. It is home to the famed Wild Women Show each January. New exhibits of 2-D and 3-D art monthly.
Focus Show for March 2020: Gerry Brehm
We have two exhibits running simultaneously during the month of March 2020 at River Gallery. These exhibits will be on display from March 3rd, 2020 to April 4th, 2020.
The first exhibit is the Focus Artist Show for March 2020 featuring Gerry Brehm. Gerry is a local potter and a River Gallery Partner. His art pieces always surprise with his artistic skills and creativity.
Below is Gerry's artist statement:
Wherever the clay wants to take me.
I consider the theme and follow the whims of the tools at hand and a positive attitude.
I enjoy the textures and how they relate to a subject.
Most of the time I do not have a preconceived idea on how the finished art work is going to look.
Maybe that is why my work varies a lot.
Art Window Exhibit for March 2020: Dale Bunse
The Art Window Exhibit for March 2020 showcases Dale Bunse who is also a Partner at River Gallery. Dale is a multi-medium artist; as he paints, draws and is a ceramicist. Dale has based this exhibit on his year of repair, rehabilitation, rest and recovery. The show will contain source works small to large with ideas on paper, canvas and clay.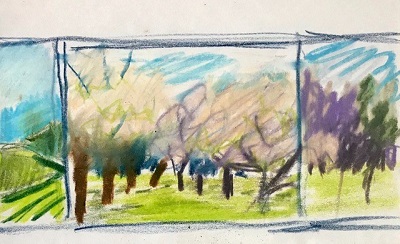 Focus Show for April 2020: Laurie Chambreau
This show speaks to when the eye of the photographer captures the essential moment that light, shadow, eye and movement coalesce into the frame. I have chosen to use Hipstamatics Tintype application in Black and White. The absence of color and a constricted focal point creates a mystery of sorts where the viewer must fill in the rest of the story.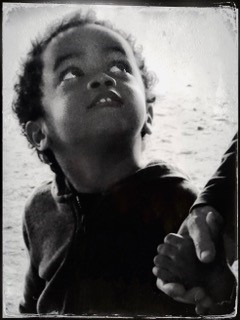 April 2020 Window Artists - ANIMALS!
Animal figures have been portrayed in cultural art for many thousands of years.
As artists we develop ideas into something that transcends representation.
Our sculpture doesn't have be realistic in order to be recognized.
Work is often more compelling when it is simplified or stylized.
Andrea Peyton
Dale Bunse
Gerry Brehm
Gary House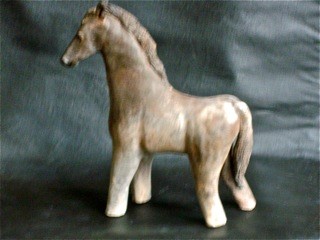 184 S Main St, Independence, OR 97351
503-838-6171
rivergallery97351@gmail.com
rivergalleryart.com
Open Tues - Sat, 11am - 5pm