For twenty years River Gallery has specialized in Northwest Fine Art to Folk Art. It is home to the famed Wild Women Show each January. New exhibits of 2-D and 3-D art monthly.
"Sunday Salon" appointments
We are adding "Sunday Salon" by appointments only for small groups up to ten people. Would you like to have a special time to wander in the gallery and take it all in alone or with a small group (fewer than 10) of friends or family? We are now open for private appointments on Sunday afternoons from 12 noon to 4pm when you can come in and feel comfortable to appreciate the art at River Gallery.
Our hours for October and November 2020 are Fridays and Saturdays from 12 noon-4:00pm.
River Gallery also has art on the walls at the new hotel in Independence. The photo below is in the lobby area at "The Independence" which is located next to the city park at 201 Osprey Lane. Stop by the hotel and check out the artwork!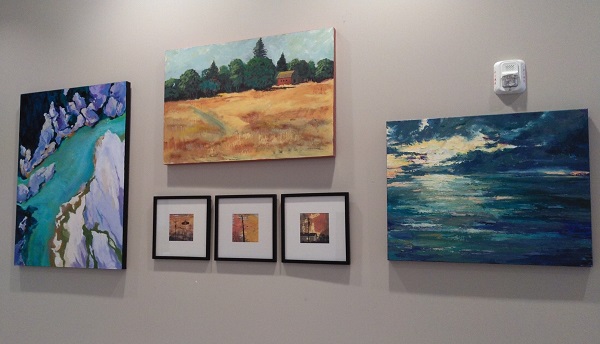 Window/Focus Artist for November 2020 - Andrea Peyton
Andrea will display her recent new ceramic pieces in her window exhibit. She will be featuring her Pot Heads" and "Women in their Windows". Andrea's whimsical play with clay is a delight for the senses. Join us in November to appreciate her artful expression.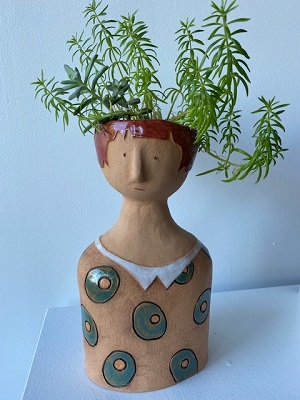 Holiday Show 2020
Our Holiday Show will begin Friday, November 6th, 2020 through December 31st, 2020. Our annual holiday exhibit will display affordable and festive art by River Gallery artists. Be sure to stop by early to select art for your holiday gift list.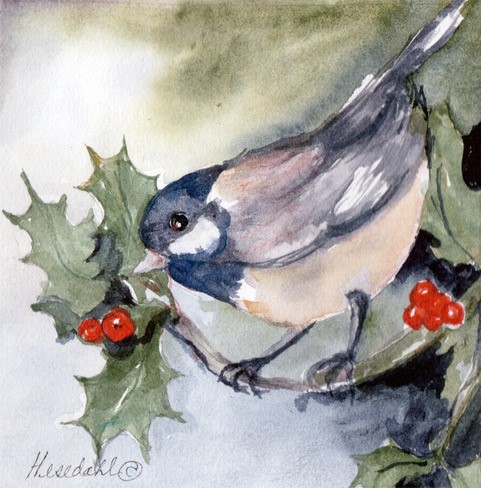 "Christmas Chickadee" by Becki Hesedahl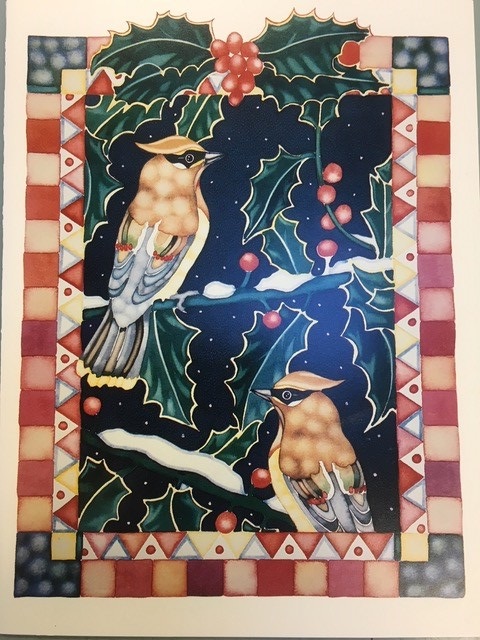 by Chris Hannegan
Wild Women Show - Cancelled for 2021
River Gallery is joining the cavalcade of Covid cancellations. The annual raucous and joyful celebration of the feminine spirit called Wild Woman is canceled for 2020. We will return when we can once more safely pack the gallery with the sounds and sights of female jubilation.
184 S Main St, Independence, OR 97351
503-838-6171
rivergallery97351@gmail.com
rivergalleryart.com
Friday - Saturday, 12pm - 4pm