For twenty years River Gallery has specialized in Northwest Fine Art to Folk Art. It is home to the famed Wild Women Show each January. New exhibits of 2-D and 3-D art monthly.
New Exhibit for August 2019 - "Light Up the Gallery"
River Gallery is presenting a new exhibit in August 2019. The theme is "Light Up The Gallery" and it will reflect various artists use of light and whimsy. Our reception is on Sunday, August 25, 2019 from 2:00-4:00pm. Stop by for some art chat, a delightful show, and afternoon appetizers.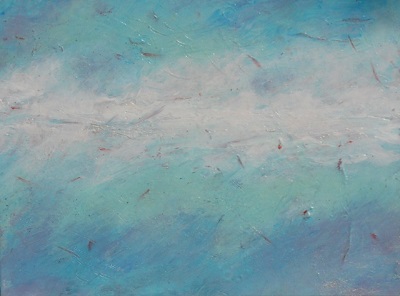 September 2019 Window Show - Southwest Show
River Gallery Partners will display a Southwest themed exhibit in the front window for the month of September 2019. Stop by our gallery to view the artistic treasures.
September 2019 Focus Artist - Ann Durley
Our September featured artist is Ann Durley who is one of our original partners at River Gallery. Ann's art pieces are constructed of whimsical and eclectic clocks that will enlighten your life.
October 2019 Window Artist - Rinee Merritt
Her artist statement
I am so honored to be the October window artist at River Gallery. The opportunity to show glass in such a lovely, large space with so much natural light has excited me ever since I was asked to put together a window display. I wanted to use this space as a challenge to create and show pieces that might otherwise be problematic to show as light in, on and for glass is so critical.
I concentrated on creating sealife, pyramids, and functional glassware so that the variety of art moved through roundness to sharp peaks, from flat objects to 3D forms and from no color to saturated full-on color. I have incorporated led lights into a few pieces to help bring light to the glass in the evenings as does the daylight for this glass and mixed media display.
I hope that the show is as inspiring to experience as it was for me to create.
October 2019 Focus Artist - Becki Trachsel-Hesedahl
Becki is a Partner at River Gallery in Independence, and an artist at The Gallery at Ten Oaks in McMinnville. She is a member of Artists in Action in Salem where she served as president for three years. She is also a member of the Watercolor Society of Oregon and the Northwest Watercolor Society. Becki also teaches beginning watercolor at the Art Department in Salem.
I believe each person is gifted with a creative space in his or her soul and it is our personal responsibility to express our creativity. At this time in my life I express myself in transparent watercolor, other water based mediums, drawing and oil + cold wax.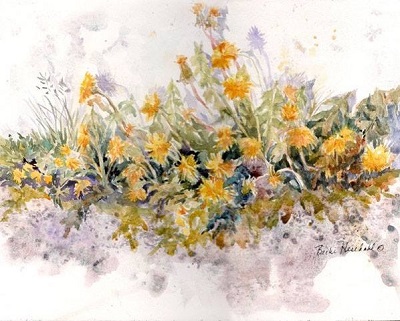 October 2019 Gallery Exhibit - Book Arts + Letters
River Gallery is hosting a national juried exhibit from October 1st - 31st, 2019. It is titled "Book Arts + Letters". The exhibit will focus on book art, text and will be a delight to view various artist's interpretation of this theme. Enjoy creativity at River Gallery!
Join River Gallery for some fun, snacks and music at our book arts reception on October 12th, 2019 from 5pm-8pm.
There will be a FREE (less than one hour) art book workshop on Saturday, October 5th, 2019 from 1pm-3pm
which will be conducted by Susan Stogsdill. Susan owns Cyrano's Bookbinding, a creative art book design, paper and art supply shop in Corvallis. Take the book you make home with you!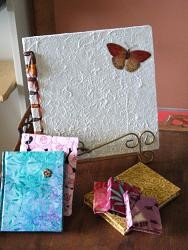 184 S Main St, Independence, OR 97351
503-838-6171
rivergallery97351@gmail.com
rivergalleryart.com
Open Tues - Sat, 11am - 5pm