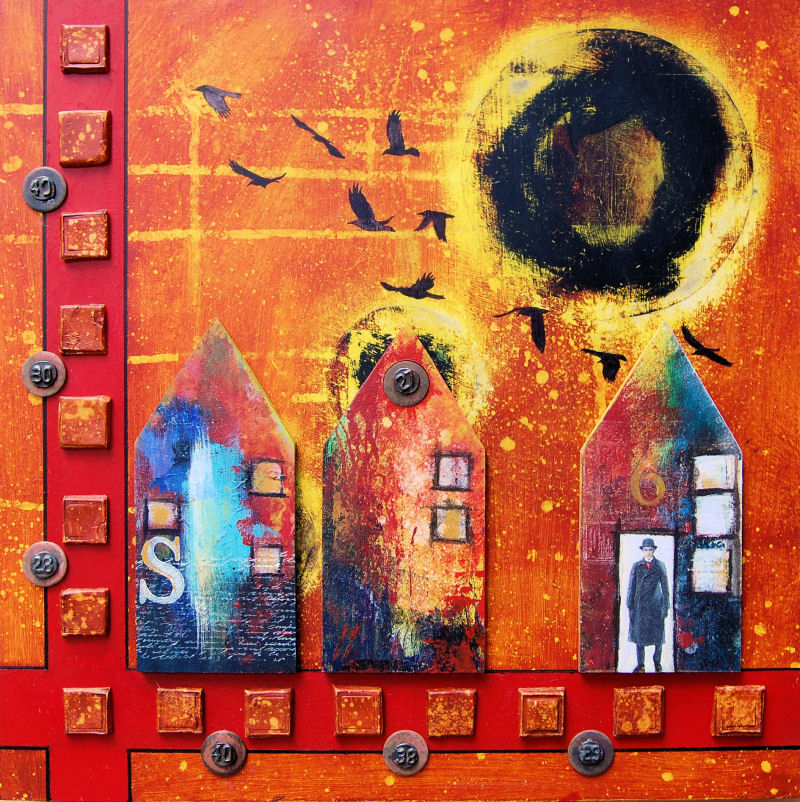 Join us to for the SECOND of TWO receptions to honor our July / August featured artists. We will have a reception for
B.G. Dodson
(assemblage / ceramics / Crow-kin).
Therese and Bob will have their work on display from June 30 through August 30, on the main floor of the gallery.
WHAT TO EXPECT:
We continue to take social distancing guidelines seriously, and as we slowly re-open, we have some guidelines for our in-person receptions:
1. You will be greeted at the door for checking in and a reminder of what to expect. We may limit to 25 at a time in the gallery depending on whether people are spreading out or not.
2. We will ask you to sign in so we have a record of who attended for contact tracing. The information will be kept confidential and not shared unless needed for tracing.
3. Masks are REQUIRED at all times while in the gallery during a reception.
4. No handshaking or hugging.
5. No food or wine will be served. Complimentary coffee/tea/water will be served by a gallery staff member if requested but will need to be consumed outside so you can remove your mask.
6. Hand sanitizer will be available in the lobby.
Browse all pieces by B.G. Dodson »