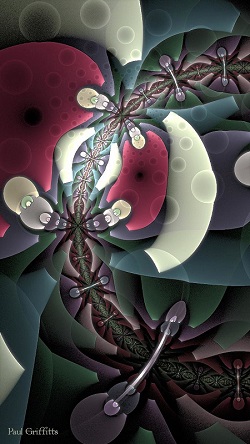 Paul always wanted to be an explorer. His earliest memories are of a town that no longer exists, and maybe that's as good a place to start as any. Valsetz, once located at the headwaters of the Siletz River in Oregon's Coast Range, now only exists in old photographs and in memories of the people who lived there. He spent his summers exploring and running wild through the forests and glades in the surrounding wilderness.

In those early days he dreamed of being an oceanographer, plumbing the depths of the ocean's great trenches, or an archaeologist perhaps, searching out the ruins of an ancient and forgotten civilization. Every time he read of a new discovery he was dismayed, thinking that by the time he was grown there would be nothing left for him to uncover!

While he was seduced away from his first love, science, by the Siren call of literature, he never completely forgot his foundations and always maintained a keen interest in physics, archaeology, geology, computer-aided design, and even animation.

Paul found himself particularly attracted to the interface of science and art. It is there, he's discovered, that he can truly explore and, with the aid of advanced technology, discover mysterious new worlds. He has only really just begun to investigate these strange realms, but he's bringing back proof of their existence.

Years ago in a San Francisco gallery whose name he no longer remembers, in a statement by an artist equally lost in time, he read two sentences which struck him so profoundly that he immediately committed them to memory: "A work of art should never be completely familiar to its owner. It is the irritant of encounter which may produce a pearl."

Paul sincerely hopes you find the results of his fractal explorations intriguing. Perhaps their very strangeness and unfamiliarity will get under your skin, the way it has his, and prompt you to investigate this fascinating realm that remained hidden from us for so long.