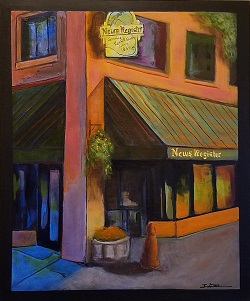 John attended a small art school at the age of 12 (his mother sent him after receiving complaints from his teacher about his lack of interest in schoolwork and his obsession with drawing monsters) and painting and art continued to revisit him throughout his life.

Painting mediums are both acrylic and oil.

"While painting, I often wonder if I'm painting or just following? I start with an idea and after some brush strokes I begin to see something and follow. It seems that the paint never runs out of things to say."