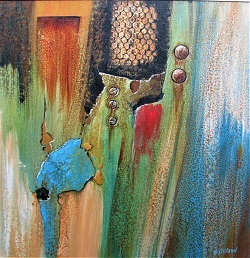 As a young person Arlon enjoyed drawing and painting from nature and small manmade items. This has been his main focus over many years, experimenting with a variety of techniques using watercolors, acrylics, gouache and oils.

After employment with a sign shop, he entered the Air Force and worked as a graphic artist for four years. Then he moved to Portland, Oregon, and worked as a graphic and illustration artist for eight years. In 1975 he became a freelance artist to continue his mix of fine art and graphic design -- a focus which continues to the present. He has been teaching art for more than twenty-two years, serving as president of the Artists' Studio Association in Lincoln City until this past year.

Painting and remaining on a creative path for many years to come is his goal.